Experts in digital transformation, mobility strategies, program and product management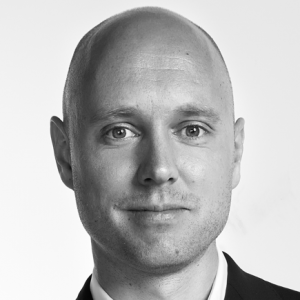 Jonah Olsson
Senior Consultant & Owner
Jonah is a driven and committed strategist and leader, with over 20 years of experience in e-commerce, digital media, and enterprise IT solutions within media, retail, logistics and telecom. Thanks to his background in both business and technology, he is an innovative problem solver, with a keen sense of procedure and protocol.
Jonah enjoy working in leading roles, such as product owner, program manager or interim manager, where he can make a difference and develop both the company and himself. He is a determined but humble and diplomatic leader. Quick decisions in a fast-moving and agile environment are part of Jonah's everyday work.
+46 702 89 69 90 / +34 665 764 104
Jane Tellvén
Finance Solutions Specialist
Jane is a positive and determined team player with over 8 years combined experience in the finance area, HR, project management and systems implementation.
As a fast learner and great communicator, Jane enjoys organizing and taking ownership. She has a large interest in systems transformation and workflow improvements. Problem solving and complex corporate setup is what motivates Jane in her daily work for an improved HR and finance function. Jane often acts as a bridge between HR and finance.
+46 73 975 83 10
Get in touch
Treago AB
Torsplan 8
SE-113 65 Stockholm
Sweden
+46 702 89 69 90
VAT SE 556913095701